Protein Desserts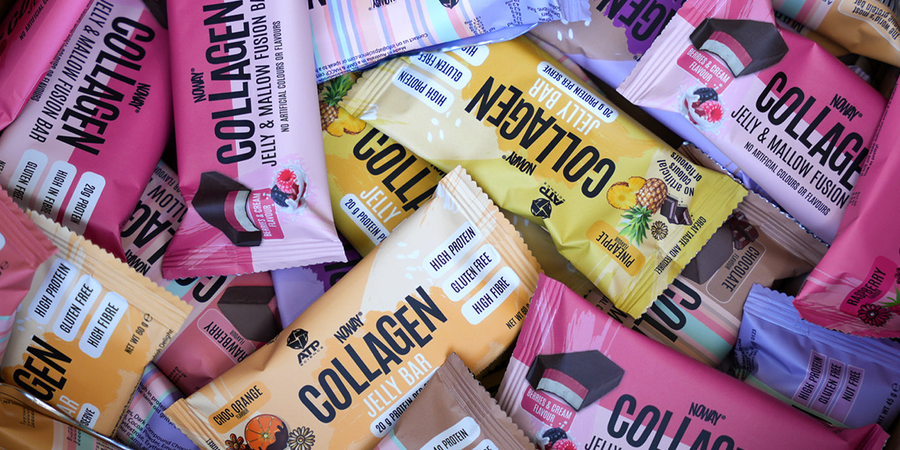 Protein desserts are our treats based on our trademarked collagen peptides, Bodybalance. They are high in collagen and protein and low calories and sugar. They are also VERY delicious!
No dairy has been added to any of our dessert range, they are based on collagen, not whey. The Hot Chocolate may contain trace amounts of dairy within the choc chips.
We work very hard to make sure our products are natural. All of our flavours are made to order to make sure they do not contain any propylene glycol in them (most "natural" flavours contain this petroleum based chemical). We use all natural colours (from flowers and vegetables) and all natural sweeteners.
Collagen is a protein-rich substance of our body, which is normally found in the bones and skin. Collagen makes up about 30% of the protein in our body, and it's mainly responsible for maintaining healthy joints and skin elasticity.
There are many factors that impact collagen production in our body. ATP Science includes a healthy dose of collagen in an extensive range of gut-friendly dessert-inspired snacks to help you achieve your health goals conveniently.
Improve your skin appearance and support your muscle health with:
Noway Collagen Mousse
Noway Hot Chocolate
Noway Collagen Protein Powders (Available in a variety of flavours to choose from)
Collagen provides numerous health benefits for different areas of your body, which can include:
Increased bone density
Youthful appearance with better skin elasticity and hydration Increased muscle mass to support strength training
Reduced joint pains and aches
Thicker hair and healthier nails