TAKE CONTROL OF YOUR HEALTH
ATP Science online practitioner consultations
We first seek to understand where your health is at right now by analysing your symptoms and having an in-depth discussion about what you're experiencing or perhaps what goals you might have in mind! This will reveal the underlying issues/patterns or priorities we need to resolve which may involve interpretation of further pathology & functional testing. We create a unique individualised protocol combining food, lifestyle advice and supplementation that is specific to you and your needs.
We are a team of qualified Nutritionists, Naturopaths, Homeopaths, and Scientists with a combined experience of over 50 years in the health industry. Our core belief is that no 2 people are the same in their biochemical make-up, and as such everyone deserves an individual approach to health, which is why we get results.
We look forward to connecting with you on your health journey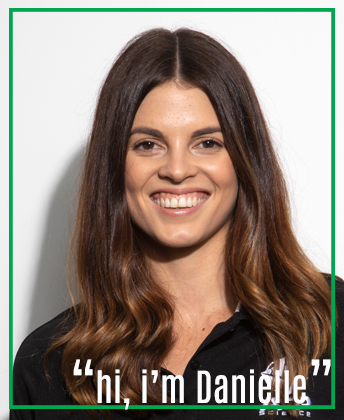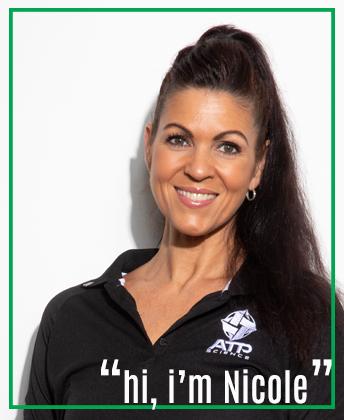 Nicole is a qualified Naturopath, Nutritionist and Herbalist with close to 6 years in clinical practice. Nicole began her career in the wellness industry over 18 years ago as a personal trainer, after time as an athlete.
She then moved over to the natural medicine industry, driven by a desire to help people take control of their health and put the power of choice back in their hands. She uses a combination of diagnostic tools including functional testing, alongside nature's herbs and nutrients to restore balance to the body.
She looks forward to assisting you in your journey back to wellness.
Danielle is a degree qualified Nutritionist, with a Bachelor of Health Science in Nutritional Medicine.
She truly believes no two cases are the same, as everyone is unique in their biochemistry and make-up, which is the beauty of an individualised approach to health.
Forming the foundations of optimal health and wellbeing, Danielle practices and believes that diet, lifestyle and emotional or spiritual wellbeing are the keys to nurturing our longevity, vitality and wellness. She looks forward to connecting with you along your health journey.
Complete the emailed questionnaires and submit 48hours before your appointment
Select a date and time to secure your appointment
Book Initial or Follow up consultation. Pay and follow the link in the email to the booking calendar
Attend the scheduled appointment via Zoom video conference
Our practitioners, working closely with a wider team of professionals in the industry, can provide advice on an individual and holistic focused protocol for you, utilising the ATP range.
Find Out Which Session Is Right For You
We would love to hear from you. Click the button below, send us your question and we will get back to you very shortly.
Sessions Available 8am - 3pm AEST (QLD-Brisbane time)
Monday - Friday
If you are outside of Australia please make note of the time difference.
A 1 hour initial is recommended for new clients if you have a complex health condition or have tried everything with no results.
This will deliver a fully comprehensive service so you can get to the bottom of your health concern.
A 1 hour follow up is for existing clients who need an extended amount of time to review and discuss functional testing results or protocol adjustments.
This is also necessary if your circumstances have dramatically changed since your initial consultation or you have not had an appointment for more than 3 months.
A 30 minute burning question session is for when you are already on your health journey and want to ask a specific question around your current ATP product stack.
This may also be appropriate when you are not quite ready to commit to a comprehensive health protocol and you have 1 very specific question around what might the best steps to take next. *
If you are booking to discuss functional test results you will need to book a 1 hour extended follow –up.
A 30-minute follow-up is for if you are having consistent appointments with your practitioner and need minor protocol adjustments or have further questions that require more research to be applied to your case.
We recommend checking with your practitioner to make sure this is appropriate healthconsult@atpscience.com before booking in for this appointment.
1 Hour Initial Consultation
1 Hour Follow Up Consultation
30 Min 'Burning Question' Session
*Please note that as we are not able to do a full in depth health assessment during this appointment we will not be able to answer complex health questions and offer comprehensive protocols. This appointment is for ATP Science product protocol confirmations and generalised information including tips relating to diet and lifestyle.