Samples of the Smartest Pre-workout on the market.
Read more here:  Yippee Ki Yay
FREQUENTLY ASKED QUESTIONS:
When can this product be taken?

Yippee Ki Yay® can be taken as a pre-workout before your training session, working day, or preferred activity. As this is a caffeinated product we recommend being cautious in when you decide to consume this product.
Will this product keep me awake at night?

Yippee Ki Yay® contains 320mg of caffeine (2 scoops) therefore we do not recommend taking it too close to the evening and/or bedtime.
Do you use artificial sweeteners, flavours and colours?

Yippee Ki Yay® contains only natural colours, flavours, and sweeteners.
Who can take this product?

Yippee Ki Yay® can be consumed by anyone over the age of 16 who is looking to step up their workout, working day, before gaming, or their favourite activity. We do recommend that you consult your health practitioner first before adding this into your routine. Please note this product is not suitable for pregnant or lactating women & individuals sensitive to caffeine.
Where is this product manufactured?

Yippee Ki Yay® along with the majority of our food products are manufactured out of our own facility in Brisbane Australia. This facility is a HACCP and ISO9001 approved facility that has a 5 star food safety rating.
Can you halve a serve to reduce the amount of caffeine consumed?

Yes, you can halve your serve of Yippee Ki Yay® to reduce the amount of caffeine consumed. We recommend testing this when your first try the product.
How long before training should I take it?

We recommend consuming Yippee Ki Yay® 15-20min before you start your training session.
What would be an ideal product stack for training?

For overall performance we recommend taking Yippee Ki Yay® as your pre-workout, taking Zeus Juice as your intra workout to add amino acids. Then post-workout we recommend taking one of our Noway Protein products to help aid in recovery.
Can I stack this product with Slice N Dice®?

As both Yippee Ki Yay® and Slice N Dice® are caffeinated drinks we do not recommend taking them at the same time or on the same day. If you would still like to take both on the same day, we would recommend halving both serves.
Customer Reviews
Write a Review
Ask a Question
Filter Reviews:
energy boost
workout
focus
chest
heart
flavour
sickness
cardio
point
08/24/2022
Tess L.

Australia
Yippee Ki Yay alright!
Wow! Definitely an energy boost for before my workout and my energy and focus was sustained throughout the day. Not a huge fan of the flavour but it was still ok.
Hello Tess, Thank you for your review of the Yippee Ki Yay - Apple Berry. Great to hear this worked so well for you both pre and post-workout throughout the day. Really appreciate your feedback on the flavour, we completely understand that everyone's preferences will be different. Kind Regards, ATP Science Team.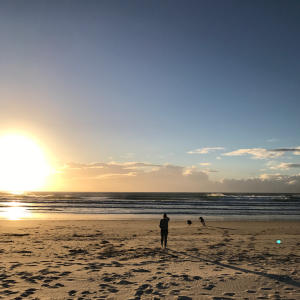 ET
08/09/2022
Emma T.

Australia
Overall great!
Felt really good no sickness feeling like other pre-workouts just a really good energy boost for a workout then straight to work and it kept me energised for a while but not to the point where I couldn't get to sleep. Used during cardio and didn't feel like my heart was going to beat out of my chest
Hello Emma, Thank you for your review of Yippee Ki Yay - Apple Berry. Great to hear that this gave you energy without any discomfort or prolonged awake time. Kind Regards, ATP Science Team.